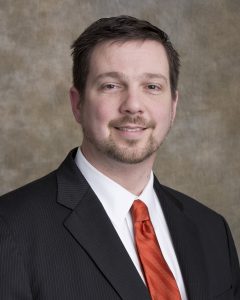 "Speak up for those who cannot speak for themselves.  Speak up and judge fairly."
Alderman Garling was appointed to the City Council in 2018.  He serves on the Development Committee and Infrastructure Committee.    He is excited to serve alongside the residents of West Chicago in improving our community.
Alderman Garling and his family have lived in West Chicago since 2011.  He and his wife chose West Chicago because of the combination of culture, community, industry, and natural outdoor space.  Both have been involved in West Chicago through the local schools, sports, and their local church.
Alderman Garling is a graduate of Northern Illinois University where he has continued to be involved on advisory boards and through direct classroom presentations and interaction.  He is employed in the metals industry and has worked at multiple manufacturing companies in risk management and finance roles.
Contact:
(331) 240-9377
mgarling@westchicago.org