Frosty Fest 2023
Date: Saturday, December 2, 2023
Time: 4 p.m. to 7 p.m.
Location: Downtown West Chicago
Join the City of West Chicago in its historic downtown area for West Chicago's annual winter festival, Frosty Fest.
West Chicago's Frosty Fest is held on the first Saturday of December and commemorates the City welcoming the holiday season into the community.
Each year the event kicks off with the Frosty Fest Procession followed by the City's official Tree Lighting Ceremony followed by a number of fun activities for all ages to enjoy. If you're looking for a fun event to greet the holiday season while enjoying that first cup of hot chocolate with family and friends then make sure to visit West Chicago this holiday season.
's
OF CUPS OF HOT CHOCOLATE SERVED
Got a question? Or, maybe you just want to give us a "jingle"! Either way, please contact Special Events Coordinator Nicolette Stefan at specialevents@westchicago.org or (630) 293-2200 ext. 176.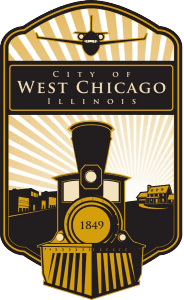 Frosty Fest is an official community event of the City of West Chicago.