Frosty Fest 2022
Date: Saturday, December 3, 2022
Time: 4 p.m. to 7 p.m.
Location: Downtown West Chicago
Public parking for the event is available at the following parking lots:
508 Main Street
101 Main Street
157 W. Washington Street
124 Fremont Street
103 W. Washington Street
Please note: Downtown Parking along Main Street will be unavailable from 5 a.m. until 11 p.m. on Saturday, December 3.
Join the City of West Chicago in its historic downtown area for West Chicago's annual winter festival, Frosty Fest.
West Chicago's Frosty Fest is held on the first Saturday of December and commemorates the City welcoming the holiday season into the community.
Each year the event kicks off with the Frosty Fest Procession followed by the City's official Tree Lighting Ceremony followed by a number of fun activities for all ages to enjoy. If you're looking for a fun event to greet the holiday season while enjoying that first cup of hot chocolate with family and friends then make sure to visit West Chicago this holiday season.
Don't be late to this year's event! The first 500 guests will receive 3D Frosty glasses!
Add to this year's fun and join in on the Frosty Fest Fun Walk scavenger hunt!
Visit the Frosty Fest webpage the day of the event to participate in this special activity that will take you around the Fest while providing you with a free goodie bag (while supplies last) and a chance to win raffle prizes.
Participants will enjoy the sights and sounds of Frosty Fest and will be asked to answer several scavenger hunt questions while stopping at locations marked by snowflakes on the ground and window decals, as well as on the interactive Frosty Fest map.
As a bonus, participants who take pictures and submit them as part of the walk will also earn additional raffle entries.
Frosty Fun Walk Scavenger Hunt raffle prizes include:
$25 Kindred Coffee Roasters Gift Card (Donated by Kindred Coffee Roasters)
WeGo Winter Beanie, WeGo T-Shirt, City Ornament, and Hu Chocolate (Donated by City of West Chicago and Hu Chocolate)
Holiday Wreath (Donated by Side by Side)
Holiday Wreath (Donated by Loras Creations)
White Blossoms Soaps and (4) Hot Cocoa Bombs (Donated by Pretty Sweets & More)
All goodie bag donations were generously provided by Healthy West Chicago, West Chicago Park District, Iconic Proteins, 88 Acres, Ancient Provisions, Banza, Frooze Balls, Good Karma, Magic Spoon, Manitoba, Oh-Mazing, Beanitos, Real Food from the Ground Up, Unreal, Raw Rev & Whisps.
's
OF CUPS OF HOT CHOCOLATE SERVED
Frosty Fest Procession   I   4 p.m.
Tree Lighting Ceremony   I   4:30 p.m.
Featuring West Chicago High School A Capella Chamber Choir & Gary Elementary School Choir
Fest Activities   I   5 p.m. to 7 p.m.
Frosty Fest Procession & Official Tree Lighting Ceremony
The Frosty Fest Procession starts at 4 p.m. and is followed by the Official Tree Lighting Ceremony in front of the Fox Community Center (306 Main St). Kramer Tree Specialists celebrates its 13th year as the sponsor for the Official Tree decorations. West Chicago High School Art Students decorated the displayed wooden snow globes. The first 500 guests will receive 3D frosty glasses. West Chicago High School A Capella Chamber Choir and Gary Elementary School Choir to perform.
Main Street Activities
Horse Drawn Trolley Rides (Sponsored by the City of West Chicago)
Ice Sculpture Carving (Sponsored by the City of West Chicago)
Downtown Carolers (Singing by First Methodist Church and Iglesia Santa Maria)
Alpacas (Sponsored by Tom Sawyer Plumbing and the City of West Chicago)
Giant Snow Globe Photo-Op (Sponsored by Comcast)
Live Painting at 134 Main Street (Painting by local artist, Giovanni Arellano, a.k.a Fiendsco)
Frosty Fest Fun Walk Scavenger Hunt (More Details)
Electric Train (Ride is for children under 42-inches, and is sponsored by Jel Sert)
Winter Glove Giveaway (Hosted by Blue Frost Heating & Cooling)
Food Vendors
La Humita
Joey Red Hots
Tamale Express
Stix & Noodles
Kissed by Fire BBQ & Pizza
La India
Heated Tent (Sponsored by LRS)
Seating available to enjoy purchased meals from food vendors.
Face Painter (Sponsored by WeGo Together for Kids)
LRS Recycling Info Table
Fox Community Center (306 Main Street): Elves Workshop
Visit the Elves Workshop and check out our awesome craft vendors who will have a variety of gifts available for purchase for yourself or your loved ones. Vendors attending include Side by Side, Loras Creations, White Blossom Soaps, Pretty Sweets & More!
American Legion (123 Main Street): Fa La La La Lane
Enjoy a series of live musical performances from local organizations at the American Legion at 123 Main Street from 5 p.m. to 6:45 p.m.
Meet and Greet with Olaf and Craft with the West Chicago Park District.
Frosty Fest Fun Walk Scavenger Hunt Info Table
West Chicago School District 33 - Ballet Folkorico (6 p.m. to 6:45 p.m.)
Republic Bank (101 Main Street): The North Pole
Come visit with Mr. and Mrs. Claus beginning after the tree lighting ceremony. Enjoy Hot Cocoa sponsored by Rotary Club and popcorn sponsored by Lions Club and West Chicago Parks Foundation while you check out the painted window created by local artist Giovanni Arellano, a.k.a. Fiendsco, or participate in a special Snowflake Art Project presented by People Made Visible.
City Museum (132 Main Street)
Join Healthy West Chicago for a series of fun Reindeer Games along with a special photo-op area.
Gallery 200 (103 W. Washington Street)
Visit West Chicago's Gallery 200 to view and purchase a variety of art on sale as part of the "Gifts of Art" sale.
Please be aware of the following street closures from 12 p.m. to 11 p.m. on December 3. In addition to the planned street closures, downtown parking spots will be unavailable beginning at 5 a.m. through 11 p.m.
Main Street from Chicago Street to Washington St
Galena Street between Main and High Streets
High Street between Galena and Center Streets
Center Street between Main and High Streets
*Any cars that remain on these streets after indicated closing times will be towed at the owner's expense.
Por favor esté enterado que es necesario cerrar las siguientes calles para este evento desde las 12:00pm hasta las 11:00pm. Los estacionamientos en la Calle Main no estarán disponibles desde las 5:00am hasta las 11:00pm.
Calle Main entre Calle Chicago hasta Calle Washington
Calle Galena entre Calle Main y Calle High
Calle High entre Calle Galena y Calle Center
Calle Center entre Calle Main y Calle High
Se podrá acceder a Turner Court desde la Calle Washington para residentes y vendedores. Acceso unidireccional será invertido durante el festival. Los residentes todavía podrán estacionarse en y tener acceso al estacionamiento de Turner Court durante el Festival.
Los carros que permanezcan en estas calles después de las horas de cierre indicadas serán remolcados por cuenta del dueño. Por favor notifique a visitantes y clientes de este cierre con tiempo.
West Chicago American Legion Post #300
Republic Bank
West Chicago Rotary Club
West Chicago Lions Club
West Chicago Parks Foundation
West Chicago School District #33
West Chicago Park District
West Chicago Community High School District #94
First Methodist Church
Blue Frost Heating & Cooling
Western Dupage Chamber of Commerce
Healthy West Chicago
West Chicago City Museum
Gallery 200
Iglesia Santa Maria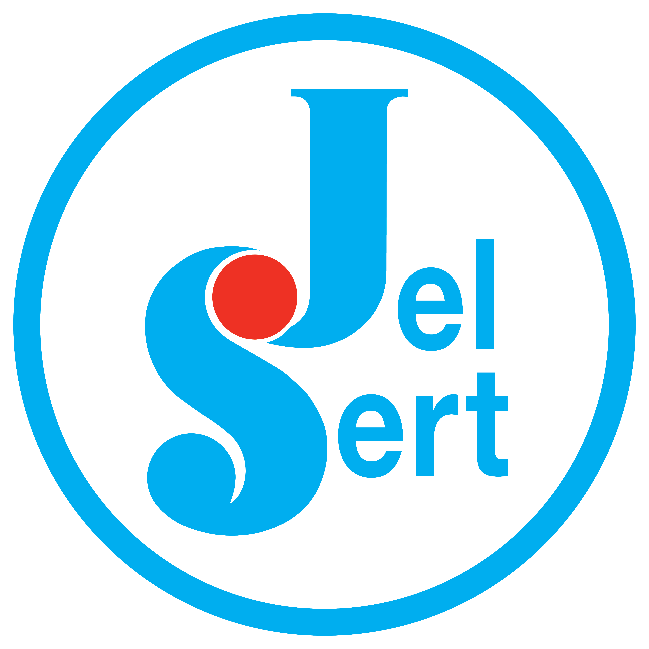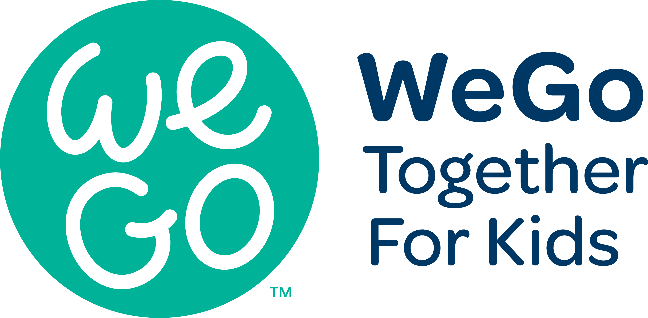 West Chicago Awarded $2,500 Grant for Event Planning
The City of West Chicago was a recipient of ComEd's "Powering the Holidays" grant, which provides an additional $2,500 towards planning for this year's event. The City of West Chicago was one of 18 northern Illinois communities to receive the award.
Got a question? Or, maybe you just want to give us a "jingle"! Either way, please contact Special Events Coordinator Nicolette Stefan at specialevents@westchicago.org or (630) 293-2200 ext. 176.
Want to stay in the loop, or get event updates? Follow the West Chicago Frosty Fest Facebook page!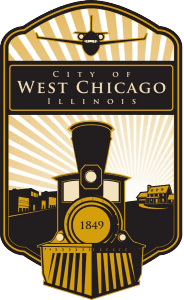 Frosty Fest is an official community event of the City of West Chicago.