CITY OF WEST CHICAGO COMMUNICATIONS
The City of West Chicago's Marketing and Communications Division oversees the city's communication initiatives. All City news, events, and program updates are published on the website as soon as they are ready. If you have any inquiries, please contact the Marketing and Communications Division for assistance at communications@westchicago.org.
This page, as well as the City's homepage, offers an archive of recently published news items. When a post from the City has been up for a specific duration, it is typically taken down and placed in the City's 'News Archive,' which is accessible on this webpage.
After being published on the City's website, news articles are shared across the City's digital communications channels, such as its Facebook and Twitter (i.e., "X") pages. Additionally, a bi-weekly e-newsletter is sent out every other Friday (twice per month). To stay updated with the City's communication channels, please use the provided buttons to sign up.
Sign up for West Chicago Digital Newsletter
Subscribe to the City's e-mail list by providing your email below to have news sent directly to your email bi-monthly.
The City produces a concise one-page printed bulletin that is accessible at the onset of each season in the City Hall's entryway and other community locations. This bulletin primarily spotlights seasonal service reminders and upcoming events. The seasonal editions cover the following timeframes:
Winter (December to February)
Spring (March to May)
Summer (June to August)
Fall (September to November)
The City previously printed and mailed a newsletter to all postal patrons. However, in response to changing public preferences for digital content and rising production costs, the City published its last edition of this newsletter in the fall of 2023. If you would like to access archived editions of this newsletter, please click the button below.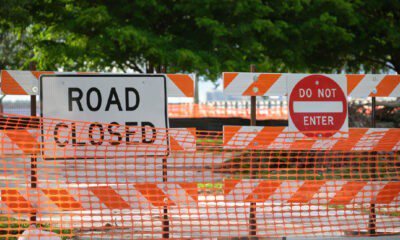 The City of West Chicago will host its annual Frosty Fest on Saturday, December 2 from 4 p.m. to 7 p.m. As part of the event, please note the following […]
Read More
The City maintains news archives for the previous two years. Should you have a specific inquiry that extends beyond this time frame, please contact the Marketing and Communications Division for assistance at communications@westchicago.org.
Please note that only content related to City news is included in the archive, while information about events, programs, and services is not archived.