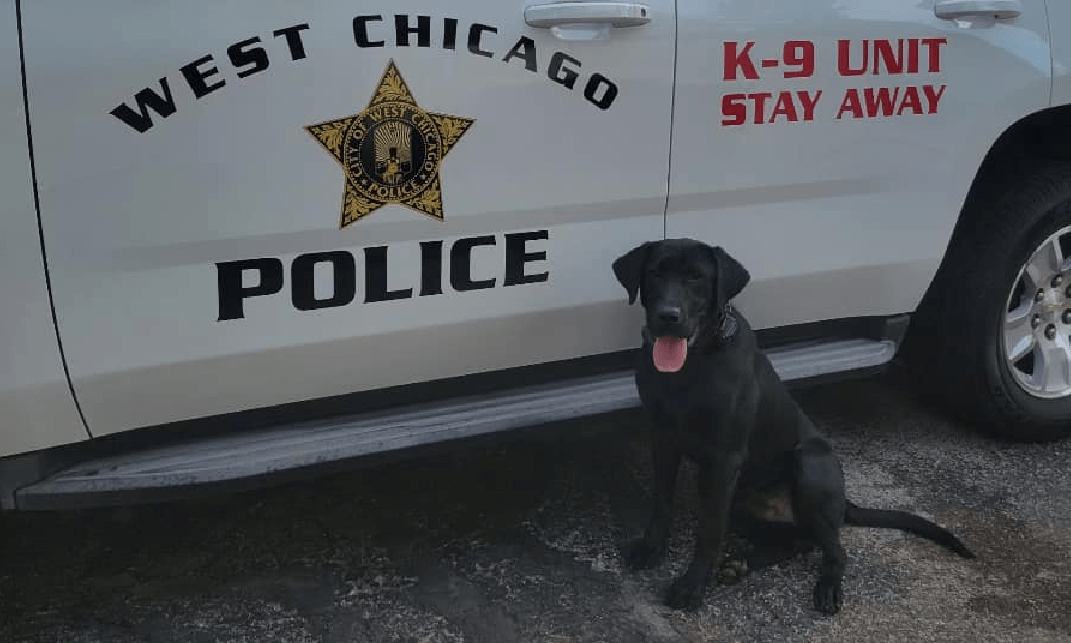 The West Chicago Police Department welcomed new K9, Kane, to its ranks in May.
Kane will be the second of two K9s for the City. His role will be different from the Department's other K9, Mondo, as he will not undergo any protection or apprehension training, which means he will not be trained to bite. By avoiding this type of training, Kane will be more suited to safely interacting with civilians during presentations and public events, including school visits where he may provide services similar to a comfort dog.
Kane will be handled by Officer Rick Sauseda. Officer Sauseda has been with the West Chicago Police Department for 17 years and has 10 years' experience as a Field Training Officer. He was also responsible for writing the proposal that restarted the K9 Program, which lead to the Department's acquisition of Kane and Mondo.
Kane and Officer Sauseda recently underwent training in June at the Kane County Sheriff's Office, and both are now ready to go to work in the community as part of the Department's new Targeted Response Unit.
As a newly initiated unit of the Department, the Targeted Response Unit serves as a proactive team dedicated to addressing community concerns such as speeding, overweight vehicles, drug dealing, and gang complaints. In addition, the Unit also actively engages with the community on quality-of-life matters and participates in special events.
The City is excited to welcome a second K9 to its Police Department, as the combination of Officer Sauseda's experience, along with the presence of Kane, will greatly assist with strengthening the bond between law enforcement and the community.