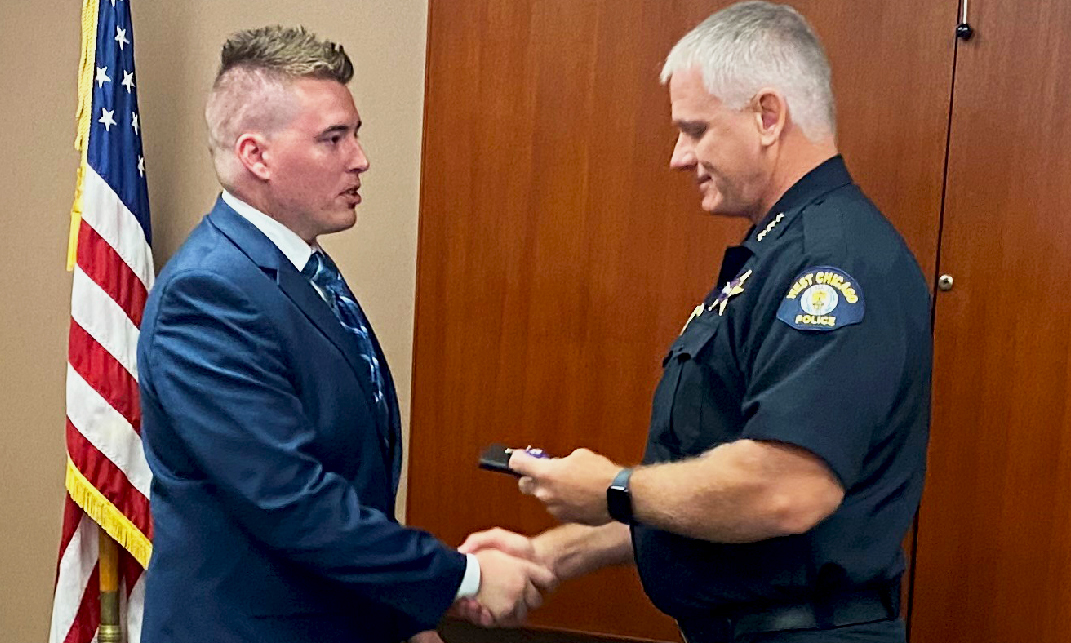 On Wednesday, August 30, the City of West Chicago's Police Department welcomed Police Officer Daniel Schane to their ranks.
Amongst family members, friends, new colleagues, and fellow officers, Officer Schane was sworn in as the Department's newest officer by Chief of Police Colin Fleury.
Officer Schane joins the Department with several years of experience, including roles with the Winnfield Police Department and the Orland Park Police Department, as well as experience serving as a licensed paramedic for the Wheaton Fire Department. Additionally, he has six years of service as an Army Reservist.
As emphasized by Chief Fleury during the special ceremony, Officer Schane and his family will be supported by and be part of a much larger extended family that includes the City of West Chicago, its Police Department, and the West Chicago community.