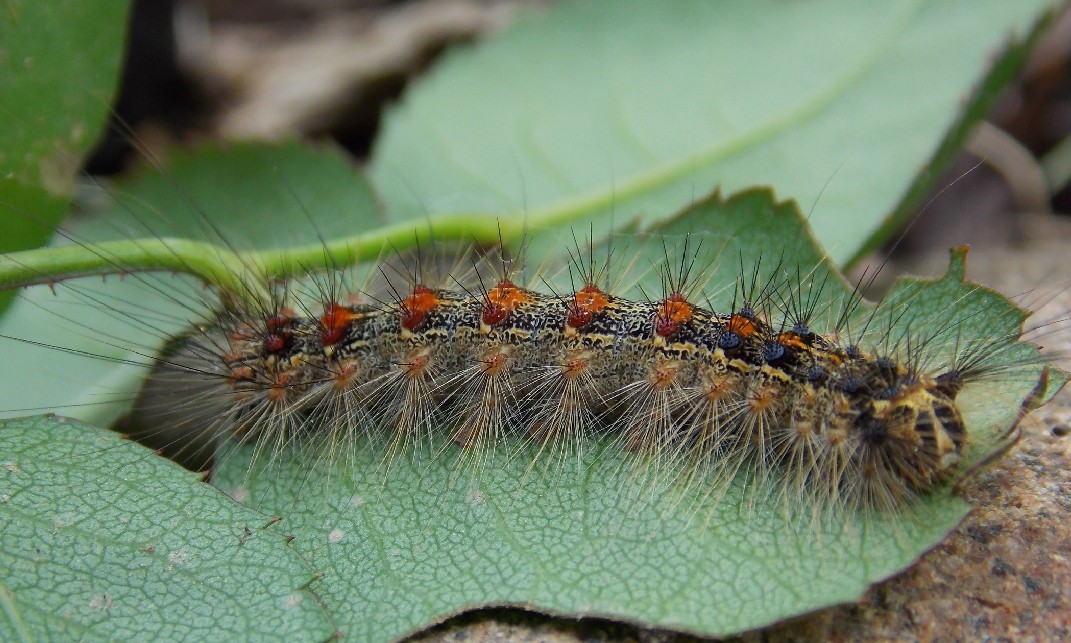 On the morning of Thursday, June 22, the United Stated Forest Services, in conjunction with the Illinois Department of Agriculture, will be applying an aerial pheromone application via a low-flying plane in the following locations in order to control Gypsy Moths in the area.
Pratt's Wayne Woods Forest Preserve;
West Chicago Prairie Forest Preserve;
Dyer Nature Sanctuary;
Cornerstone Lakes Park; and
the western edge of Reed-Keppler Park.
View the application map on the City's website.
The pheromone application serves as an attractant that confuses male Spongy Moths and prevents them from breeding. The product used is an organic, biodegradable material made entirely of food grade materials with a consistency of hand cream; it does not impact other insects, mammals, or the environment.
Gypsy Moths, also referred to as Spongy Moths, are an invasive species that are one of the most damaging forest and tree pests in the United States, and have become permanently established in Illinois. This treatment is part of a statewide program, managed in cooperation with the United States Forest Service, meant to prevent the Gypsy Moth from further establishing itself.
For more information about the program, please review the Illinois Department of Agriculture's outreach informational content, visit the Slow the Spread website at www.slowthespread.org, or contact the Illinois Department of Agriculture's Program Manager at (815) 787-5476, or nancy.johnson@illinois.gov.