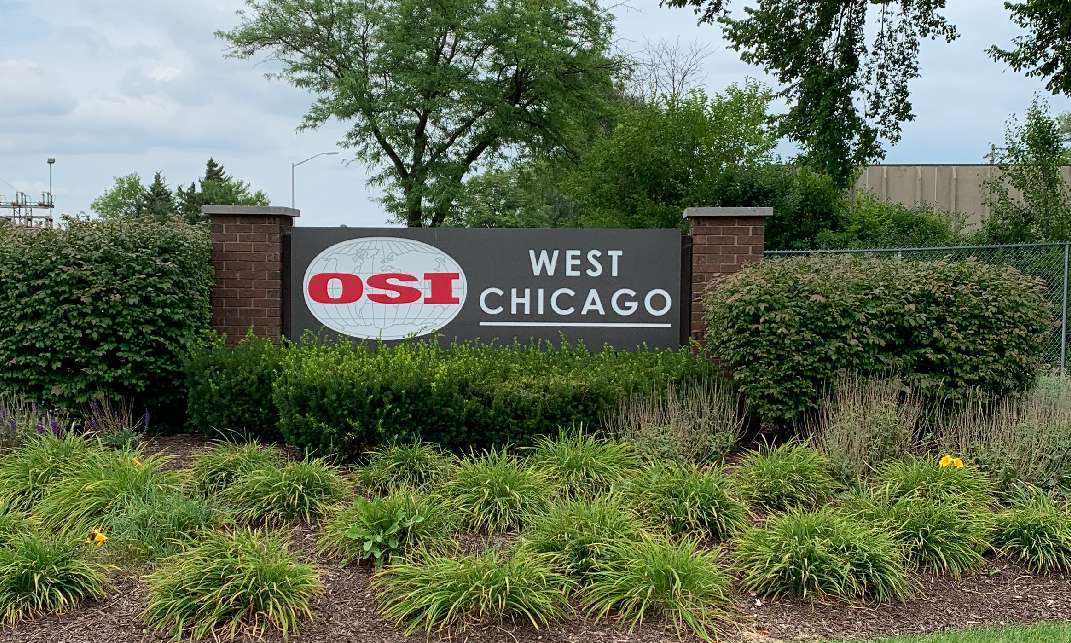 OSI Industries, LLC has grown from a family-owned butcher shop more than 100 years ago to a premier global food provider of leading foodservice and retail food brands.  With more than 20,000 employees in 17 countries, OSI is now one of the largest food processing companies in the world.
Originally operating in the Chicago area, OSI first moved to West Chicago in 1973 with the construction of the nearly 100,000 square foot facility at 711 Industrial Drive, which was the first dedicated processing facility producing frozen beef patties to the industry leading quick service restaurant chain.  Production has expanded over the years to include fresh burgers as well as plant-based patties.
OSI continued its investment in West Chicago with the recent expansion of production space to a new 200,000 square foot facility located at 2555 Enterprise Circle completed in 2022.  The build-out of the new building received LEED ID + C certification by the U.S. Green Building Council (USGBC) for interior design and construction.  "LEED certification is a globally recognized symbol of sustainability achievement," according to the USGBC, and "provides a framework for healthy, highly efficient, and cost-saving green buildings."  Only three other properties have achieved this distinction in West Chicago.
With the addition of the Enterprise Circle facility, OSI now has the ability to produce salsa and dry sausage in West Chicago.  OSI proudly produces thousands of pounds of delicious, safe, and quality food products every day to support well-known restaurants and retailers across the country.
With a workforce of over 300 employees in West Chicago and six locations across the Chicagoland area, OSI has been a cornerstone of the local manufacturing community for decades. In September 2023, OSI proudly marked 50 years of manufacturing in West Chicago. The City celebrated this remarkable milestone by issuing a Proclamation, which was presented by Mayor Ruben Pineda.
To learn more about how OSI feeds the world visit www.osigroup.com.