We need to engage youth, seniors, and everyone in between. We need to connect with and appeal to all ethnicities and socioeconomic groups represented in our community. Our future sustainability depends on it.

~Mayor Ruben Pineda
West Chicago Mayor Ruben Pineda wants many things for his community, and at the top of the list is the overall wellness of its people. Obesity has become a national epidemic across all demographic groups, and West Chicago's childhood obesity rate is higher than the national average.
As our country embarks on healthcare reform, our best defense will be self-imposed preventative healthcare measures. We need to focus on nutrition and physical fitness solutions that make the healthy choice the easy choice. Healthy lifestyles are difficult to maintain without supportive environments. A collective effort that engages residents, elected officials, schools, faith communities, hospitals, park district, library, restaurants and other local businesses is critical in creating this overall culture of wellness.
Learn more about the initiative to make West Chicago one of the healthiest communities in the region through a commitment to "making the healthy choice the easy choice" when it comes to nutrition and physical activity.
Press Releases
Healthy West Chicago Gets a New Quarterback to Lead Its Team
Videos
Benefits of Drinking Water

Benefits of Walking
Healthy West Chicago Action Plan - .pdf 6MB
Please visit the Healthy West Chicago website.
Recent News About Healthy West Chicago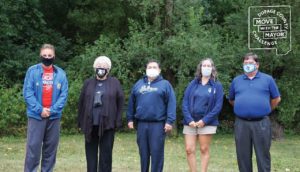 Earlier this year, West Chicago Mayor Ruben Pineda presented a compelling invitation to other DuPage County Mayors at the June Mayors and Mangers conference call to join him in a national movement campaign to increase community health through an increase in physical activity. For the fourth year, West Chicago will be participating in the Move […]
Read More