Hey foodies, the 3rd annual Food Fest will take place in Downtown West Chicago, featuring the area's best food trucks along with delicious local vendors and live concerts from Ethan Bell, Roots Rock and Off the Charts.
Entry to the festival is free! Purchase delicious food and enjoy the entertainment.
Keep checking in as we will provide updates with food truck vendors, food vendors, entertainment and more. We can't wait to see you!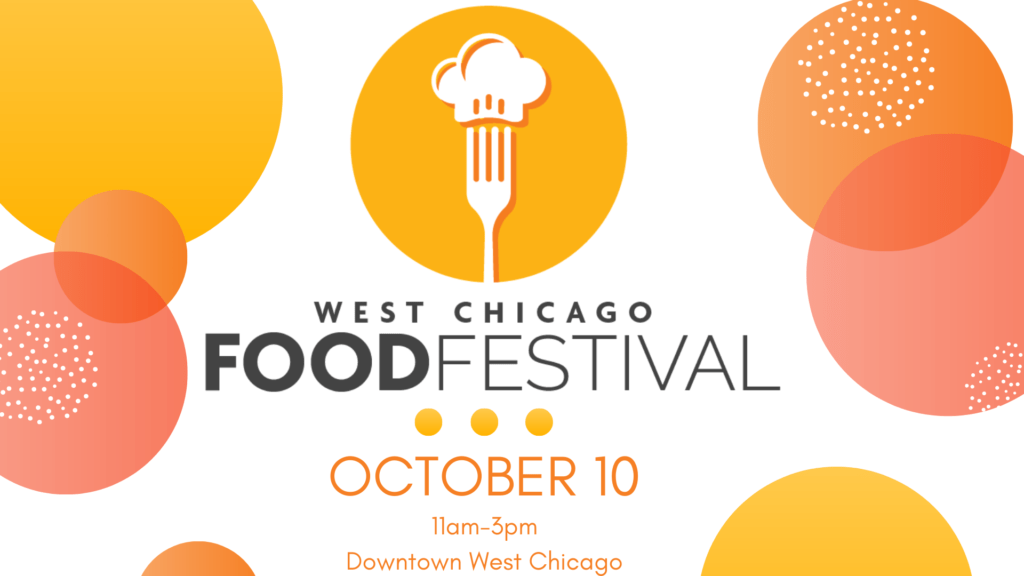 Saturday, October 10, 2020
11:00 a.m. - 3:00 p.m.
Downtown West Chicago
Food Festival Vendor Application (Submit online)
Food Festival Vendor Application (Submit by mail or fax)
Current List of Food Vendors
A Sweets Girl  
Bricks on Wheels
Cookies with Flavor
Crust Culture
Culinary Gangster
Cupcakes for Courage
Edens
Grill Chasers
Kona Ice
Mexi-Taco
My Funnel
Piko Street Kitchen
Sausage Fest
Stix & Noodles
Taco Grill & Salsa Bar
Tacos Mario's
Yum Dum
Plus, Dave's Atomic Hot Sauce with Garlic and more vendors coming soon!
Entertainment Lineup to include:
Ethan Bell Band
Off the Charts
Roots Rock Society
*All participants are subject to change 
For more information, contact Special Event Coordinator Nicolette Stefan at nstefan@westchicago.org.