Join us in Downtown West Chicago for the annual Food Festival on Saturday, August 28, 2021, from 11:00 a.m. to 3:00 p.m.! We will have delicious food trucks/vendors, live music, and more! Bring your folding chairs/blankets and enjoy the live music and food.
Follow the West Chicago Food Festival on Facebook to get the most up to date information.
Food Vendors (subject to change):
-Sugar Mama's Mini Do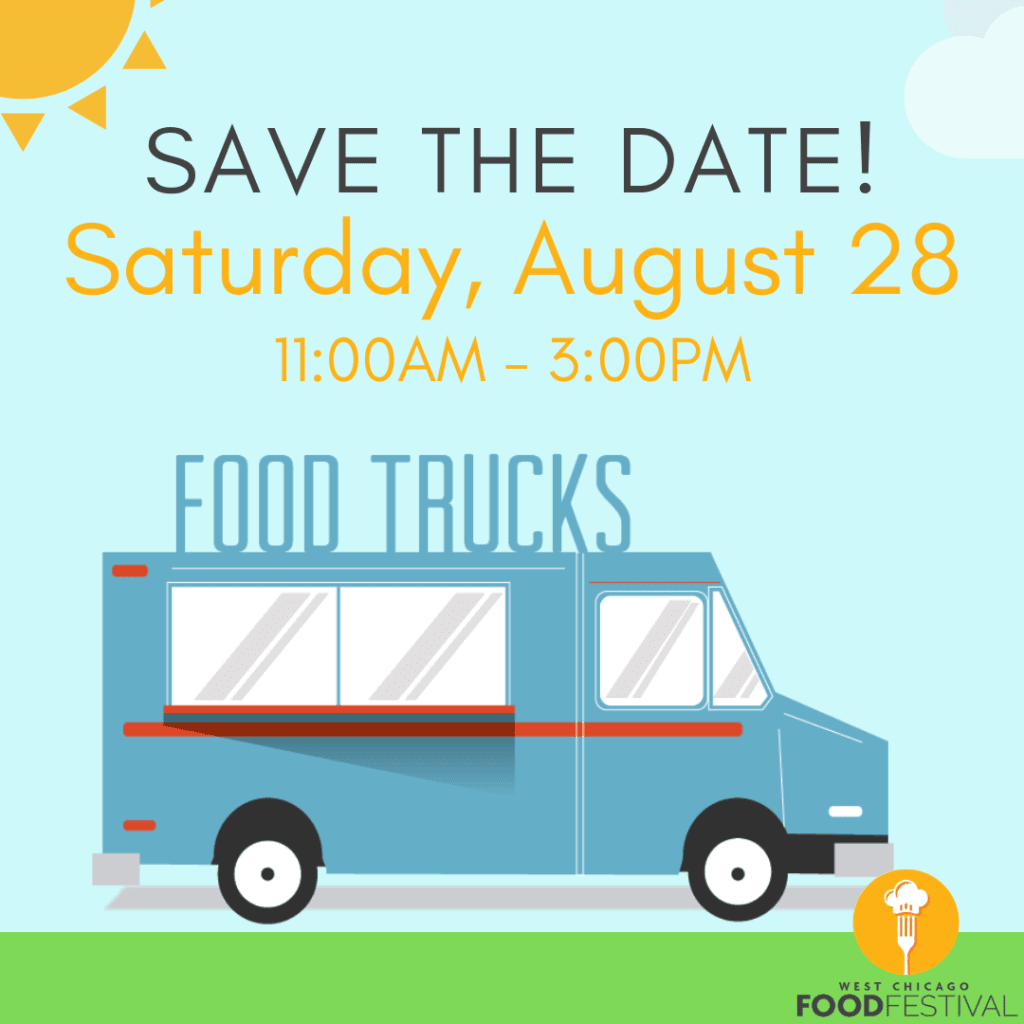 nuts
-Yum Dum Food Truck
-Flyin Hawaiian
-Sno Problems
-Kissed by Fire BBQ & Pizza
-Churros y Chocolate Inc
-La Humita on Wheels
-Culinary Gangster
-Kindred Coffee Roasters
-Chicago Lunchbox
-Jorge's Paleteria
-Popcorn Time
-Dave's Atomic Hot Sauce
Bands:
11:00 a.m. - 12:00 p.m.: Roots Rock Society
12:30 p.m. - 1:30 p.m.: Off the Charts
2:00 p.m. - 3:00 p.m.: White Saddle Band
Activities:
-Healthy West Chicago & The Kitchen Table with mini cooking classes for children! Pre-register online: https://forms.gle/kEU7WehGcaYq7eu76
-Glitter tattooist
-Balloonist

We can't wait to see you on August 28th!
For more information, contact Special Event Coordinator Nicolette Stefan at nstefan@westchicago.org.