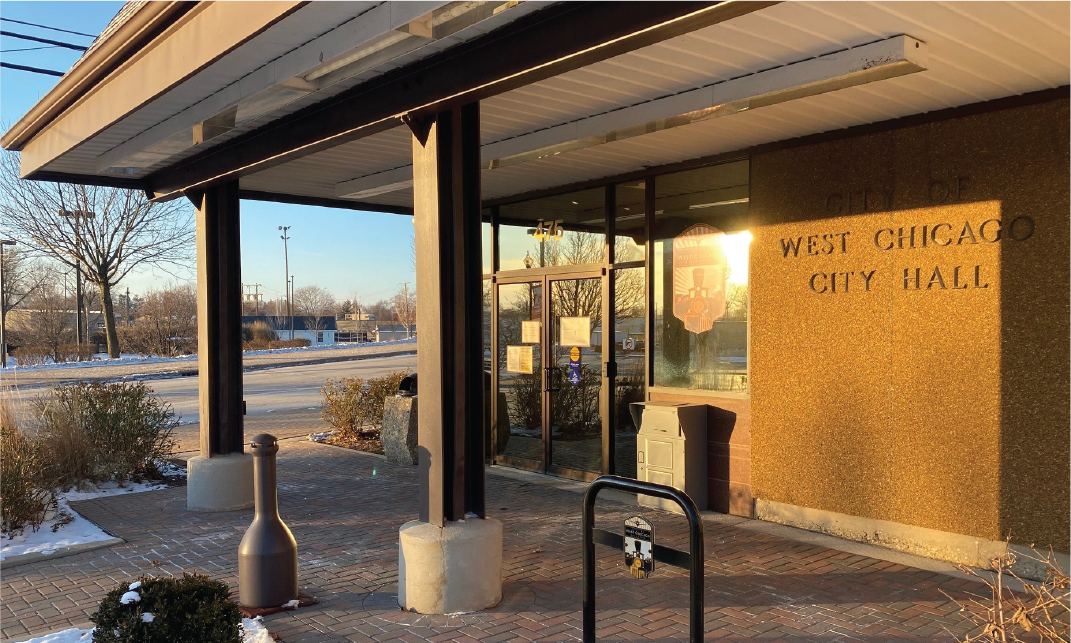 In compliance with the Illinois Open Meetings Act, listed below are the regularly scheduled meetings of all legislative, executive, administrative, or advisory bodies of the City of West Chicago, Illinois.
2022 Meeting Schedule - City of West Chicago

IN COMPLIANCE WITH THE ILLINOIS OPEN MEETINGS LAW,
LISTED BELOW ARE THE REGULARLY SCHEDULED MEETINGS
OF ALL LEGISLATIVE, EXECUTIVE, ADMINISTRATIVE


OR ADVISORY BODIES OF THE CITY OF WEST CHICAGO, ILLINOIS


All Meetings are held at West Chicago City Hall, 475 Main Street, unless otherwise indicated.
Click on a link below to go to each Meetings & Agendas listing.
City Council
1st & 3rd MONDAY
7:00 p.m.
Development Committee
2nd MONDAY
7:00 p.m.
Finance Committee
4th THURSDAY
6:00 p.m.
Infrastructure Committee
1st THURSDAY
7:00 p.m.
Public Affairs Committee
4th MONDAY
7:00 p.m.*
Additional Meetings
Requiring Public Notice
CALLED AS NEEDED
Building Board of Appeals
CALLED AS NEEDED
Civil Service Commission
2nd TUESDAY
5:00 p.m.
Cultural Arts Commission
1st THURSDAY
7:00 p.m.
Environmental Commission
3rd WEDNESDAY
7:00 p.m.
Historical Preservation Commission
4th TUESDAY
6:00 p.m.
Liquor Control/Tobacco Commission
CALLED AS NEEDED
Plan Comm. & Zoning Board of Appeals
1st AND 3rd TUESDAY
7:00 p.m.
Police Pension Fund
2nd TUESDAY
9:00 A.M.**
**Quarterly meetings (January, April, July, October)
*Meetings held at 7:30 a.m. during June, July, August

---

If you are interested in serving on a Board or Commission, please review the application form found here. The application can be submitted online or downloaded and returned to the Office of the Mayor.