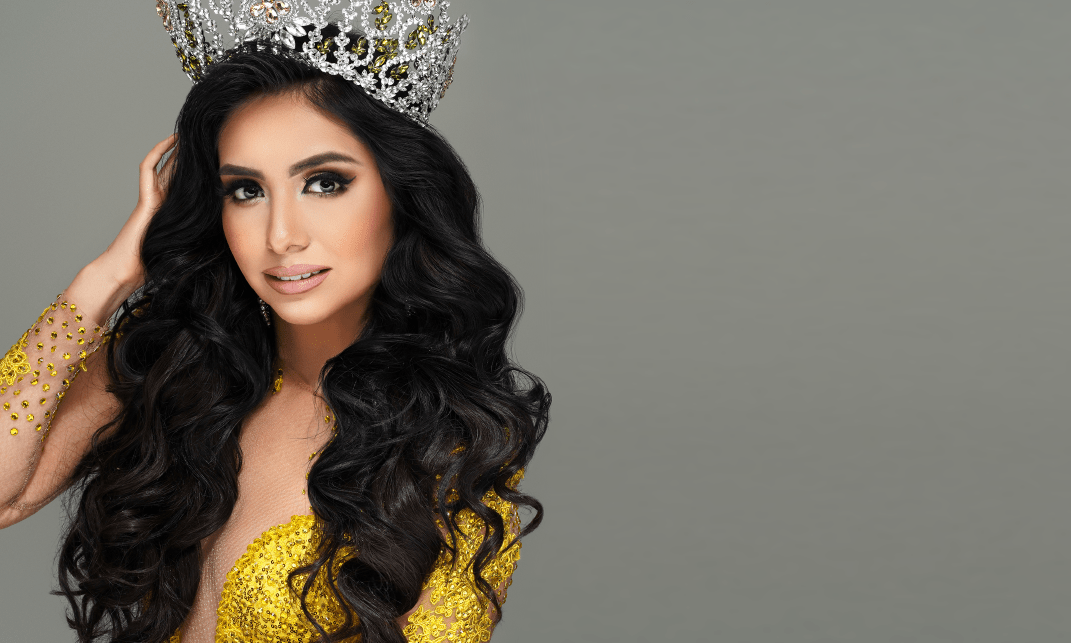 Maria Paulina Garcia to Compete in Miss Earth® USA Beauty Pageant in January 2023
West Chicago resident, Maria Paulina Garcia, will be participating in the upcoming Miss Earth® USA beauty pageant. The pageant will take place in Orlando, Florida from Jan. 1 to Jan. 8, 2023.
Each of the, at least, 51 delegates of the national title pageant are judged based on multiple components. Components of the competition include the delegates' interviews, promotional video content, swimwear and evening gown competitions, runway competitions, results of their special projects, and delegates' overall commitment to the environment.
Winners of the national pageant have the opportunity to compete for the international title, which is held in the Vietnam with 90 different countries participating.
Promoting Environmental Sustainability in West Chicago as Miss Earth Illinois
Prior to the national and international pageants, state pageants serve as the preliminary trials for delegates. Garcia currently holds the title of Miss Illinois Earth, and she has held the title since August 2022. She will remain the titleholder through April 2023.
While Garcia awaits her opportunity to compete for the national title, she has had multiple responsibilities as the current Miss Illinois Earth. Apart from assisting with the promotion of the mission and goals of the Miss Earth® USA pageant, her other responsibilities include assisting with educating the West Chicago community on the importance of environmental advocacy.
As part of this local promotion of best environmental practices, Garcia and all other state delegates are tasked with creating and executing a "Think Global, Act Local Project." As part of the project, each delegate is required to engage and invite the local public within their communities to participate in activities that promote environmental sustainability.
In addressing how she hopes to encourage better environmental practices in West Chicago and fulfill the requirements of the special project, Garcia provided the following statement.
"It is everyone's responsibility to take care of our planet. From the CEO of an oil corporation, to the State Senator, to the working class citizen, to the student. We are all contributing to the healing or demise of the Earth.
I hope to encourage my fellow West Chicago residents to be informed about current environmental issues and how they can contribute to the solutions through volunteering with conservation organizations such as Fermilab Natural Areas and the Forest Preserve District of DuPage County. There is little turnout from our community for these organizations' volunteer events, and I continue to encourage my neighbors to join in the efforts to preserve our local prairies and forest preserves through volunteering."
About Maria Paulina Garcia
Garcia's family immigrated from Mexico to West Chicago when she was 3 years old, and she has now been a resident of the City for 23 years. She currently serves on the City of West Chicago's Cultural Arts Commission and is also a member of the Mexican Cultural Center DuPage. Apart from her continued interest in competing in beauty pageants, Garcia aspires to build a career in cybersecurity in Japan.
When asked what her other goals were, Garcia stated that, "Ultimately, my goal is to inspire Latina women to follow their dreams. As a first generation immigrant, I had to pave the path to success with my bare hands. I am trying to be the role model I didn't have growing up for my niece and nephews, and I will gladly lend anyone the tools needed to carve their own paths. There is plenty of room for everyone to shine and thrive."
Garnering Community Support Leading Up to the Competition
Garcia has garnered the support of West Chicago as she prepares for the upcoming national pageant. The City of West Chicago's Mayor Ruben Pineda provided the following statement in regards to Ms. Garcia's great achievement and upcoming competition.
"As the Mayor of West Chicago, and as a resident of this community, I am extremely proud of Maria Paulina and her achievements. Our community is comprised of individuals of great character, and Ms. Garcia is yet another prime example. Her dedication to her craft, her community, and the environment is commendable and is of great benefit to all of us as West Chicago residents. The City of West Chicago will be cheering for her this January, and will continue to wish her great success in all her future endeavors."
About Miss Earth
Since 2001, the Miss Earth® organization has created a platform for women and girls to experience glamour of the beauty pageant industry while making an impact on our most pressing environmental issues around the globe.
The Miss Earth® USA organization offers multiple age divisions to help influential young women and girls gain experience and recognition for their achievements.
In partnership with our official 501(c)3 nonprofit organization B4ACUSA, the Miss Earth® USA organization values more than beauty. We are Beauties for a Cause®.